Protecting the Future: Slough 2040
Slough Means Business was delighted to welcome over 100 stakeholders to The Porter Building to the Protecting the Future: Slough 2040 "unconference" last week.
With a keynote speech from Dr Mike Short, ex VP Telefonica Europe and Chief Scientific Advisor at the Department for International Trade, setting the scene participants including the Leader of the Council Sohail Munawar, Interim Chief Executive Roger Parkin and MP Tan Dhesi, enjoyed an event where key topics including health, homes, community safety, public realm, learning and work, and travel and transportation were discussed and ideas shared.
Key issues were identified by participants working together in groups and feeding back to the whole audience. The information and views gathered during the event will assist Slough Borough Council in prioritising actions moving forward.
A report collating the ideas from the event is being prepared and further topic led discussions will follow.
Slough Means Business would like to thank everyone who attended the event and contributed the conversations with particular thanks to all the speakers and discussion topic leads.
For more information and to join the conversation contact Simon Hall at simon.hall@slough.gov.uk.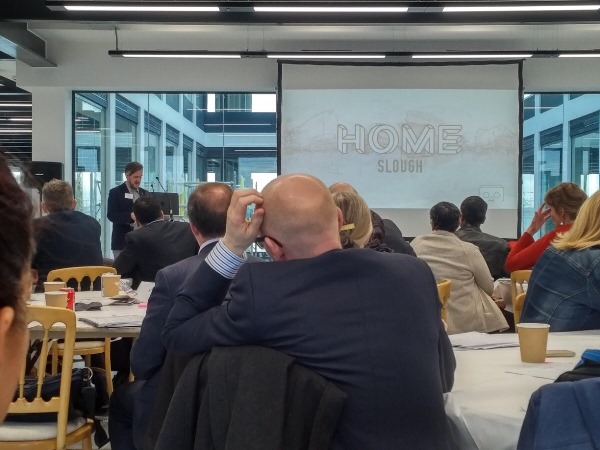 Photograph courtesy of Dominique Unsworth of Resource Productions.